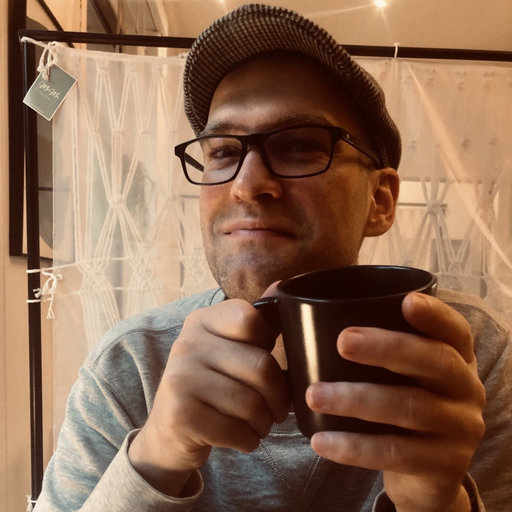 Hello, I'm Marco.
I'm currently a PhD student at the University of St.Gallen (HSG), Switzerland, in the AI:ML research group, working under the supervision of Damian Borth and Miklos A. Vasarhelyi. I spent 2022-2023 as a visiting Swiss Mobi.Doc research fellow at the Continuous Audit and Reporting Research Lab (CARLab) at Rutgers University, USA. Before pursuing my PhD, I worked in the Forensic Services practice at PricewaterhouseCoopers (PwC) from 2008 to 2017.
Recent News
Selected Publications
Please, also see the full list at Google Scholar.
Publications in English

FinDiff: Diffusion Models for Financial Tabular Data Generation
T. Sattarov, M. Schreyer, and D. Borth
ACM International Conference on Artificial Intelligence in Finance (ICAIF), 2023

[html], [pdf]

Artificial Intelligence Co-Piloted Auditing
H. Gu, M. Schreyer, K. Moffitt, and Miklos A. Vasarhelyi
Preprint at the Social Science Research Network (SSRN), 2023

[html], [pdf]

Federated Continual Learning to Detect Accounting Anomalies in Financial Auditing
M. Schreyer, H. Hemati, D. Borth, and Miklos A. Vasarhelyi
NeurIPS Workshop on Federated Learning (NeurIPS-FL), 2022
[html], [pdf], [poster]

Federated and Privacy-Preserving Learning of Accounting Data in Financial Statement Audits
M. Schreyer, T. Sattarov, and D. Borth
ACM International Conference on Artificial Intelligence in Finance (ICAIF), 2022
[html], [pdf]

RESHAPE: Explaining Accounting Anomalies in Financial Statement Audits by enhancing SHapley Additive exPlanations
R. Mueller, M. Schreyer, T. Sattarov, and D. Borth
ACM International Conference on Artificial Intelligence in Finance (ICAIF), 2022
[html], [pdf]

Continual Learning for Unsupervised Anomaly Detection in Continuous Auditing of Financial Accounting Data
H. Hemati, M. Schreyer, and D. Borth
AAAI Workshop on AI in Financial Services (AAAI-WFS), 2022
[html], [pdf]

Multi-view Contrastive Self-Supervised Learning of Accounting Data Representations for Downstream Audit Tasks
M. Schreyer, T. Sattarov, and D. Borth
ACM International Conference on Artificial Intelligence in Finance (ICAIF), 2021
[html], [pdf]

Leaking Sensitive Financial Accounting Data in Plain Sight using Deep Autoencoder Neural Networks
M. Schreyer, C. Schulze, and D. Borth
AAAI Workshop on KD in Financial Services (AAA-KDF), 2021
[html], [pdf]

Learning Sampling in Financial Statement Audits using Vector Quantised Variational Autoencoder Neural Networks
M. Schreyer, T. Sattarov, A. Gierbl, B. Reimer, and D. Borth
ACM International Conference on Artificial Intelligence in Finance (ICAIF), 2020
[html], [pdf]

Adversarial Learning of Deepfakes in Accounting
M. Schreyer, T. Sattarov, B. Reimer, and D. Borth
NeurIPS Workshop on Robust AI in Financial Services (NeurIPS), 2019

[html], [pdf]

Detection of Accounting Anomalies in the Latent Space using Adversarial Autoencoder Neural Networks
M. Schreyer, T. Sattarov, C. Schulze, B. Reimer, and D. Borth
KDD Workshop on Anomaly Detection in Finance (KDD), 2019
[html], [pdf]

Detection of Anomalies in Large-Scale Accounting Data using Deep Autoencoder Networks
M. Schreyer, T. Sattarov, D. Borth, A. Dengel, and B. Reimer
Nvidia's GPU Technology Conference (GTC), 2018
[html], [pdf]
Publications in German

Generative Künstliche Intelligenz und Risikoorientierter Prüfungsansatz
T. L. Föhr, K.-U. Marten, and M. Schreyer
Der Betrieb, Nr. 30, 1681-1693, 2023

[non open access]

Stichprobenauswahl durch die Anwendung von Künstlicher Intelligenz - Lernen repräsentativer Stichproben aus Journalbuchungen
M. Schreyer, A. S. Gierbl, T.F. Ruud, and D. Borth
EXPERTsuisse, Expert Focus (02), 10-18 (Expert Focus), 2022
[html], [pdf]

Künstliche Intelligenz im Internal Audit als Beitrag zur Effektiven Governance - Deep-Learning basierte Detektion von Buchungsanomalien
M. Schreyer, M. Baumgartner, T.F. Ruud, and D. Borth
EXPERTsuisse, Expert Focus (01), 39-44 (Expert Focus), 2022
[html], [pdf]

Deep Learning für die Wirtschaftsprüfung - Eine Darstellung von Theorie, Funktionsweise und Anwendungsmöglichkeiten
A. S. Gierbl, M. Schreyer, P. Leibfried, and D. Borth
Zeitschrift für Internationale Rechnungslegung (07/08), 349-355 (IRZ), 2021
[non open access]

Künstliche Intelligenz in der Prüfungspraxis - Eine Bestandsaufnahme aktueller Einsatzmöglichkeiten und Herausforderungen
A. S. Gierbl, M. Schreyer, P. Leibfried, and D. Borth
EXPERTsuisse, Expert Focus (09), 612-617 (Expert Focus), 2020
[html], [pdf]

Künstliche Intelligenz in der Wirtschaftsprüfung - Identifikation ungewöhnlicher Buchungen in der Finanzbuchhaltung
M. Schreyer, T. Sattarov, D. Borth, A. Dengel, and B. Reimer
WPg - Die Wirtschaftsprüfung 72 (11), 674-681 (WPg), 2018
[non open access]
Invited Teaching & Guest Lectures
Conference Presentations & Invited Talks
Last updated: March 18, 2023 (using OpenAI's GPT-4)
---